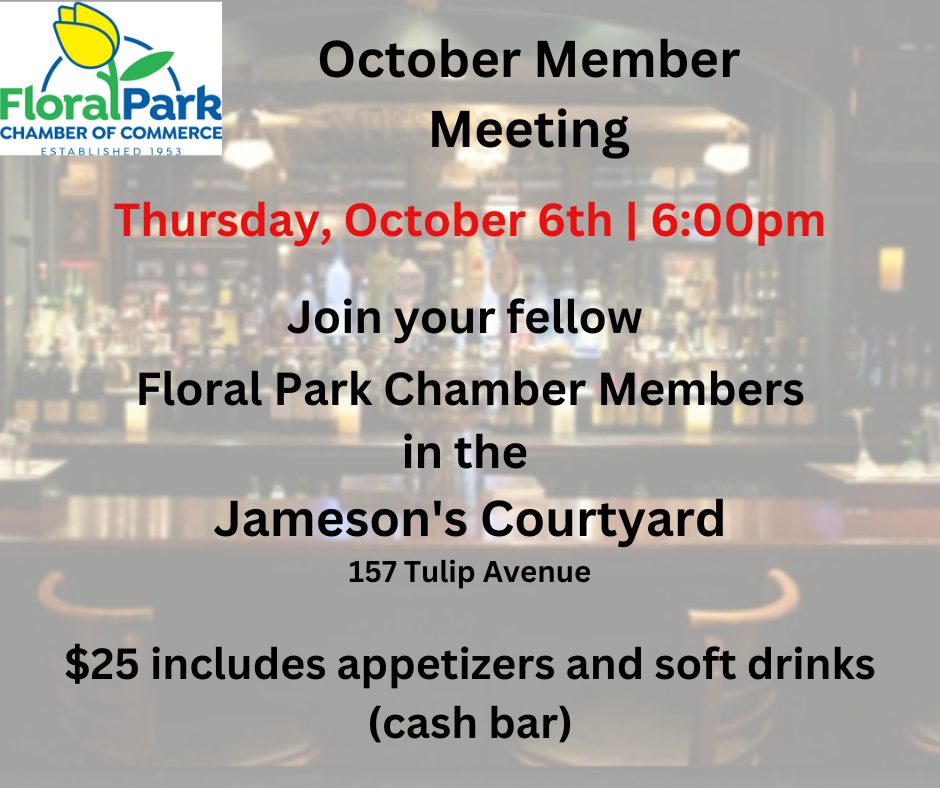 Member Meetings, Professional Development, and More!
September Lunch Meeting
UpTown Taco
On Tuesday, September 8th, The Chamber held a luncheon meeting at Uptown Taco and boy what an amazing meeting it was.  There was over 30 businesses old and new joined us for lunch.  It has been a long time since we met and great to be networking agian. Thank you to Billy and staff for going above and beyond with amazing food and service.
Save the Date for our next meeting:
Thursday, October 6th, Venue TBD.
If you would like to host a meeting, please reach out to info@floralparkchamber.org
 Floral Park Chamber in the News
If you would like to join the Board, please reach out to info@floralparkchamber.org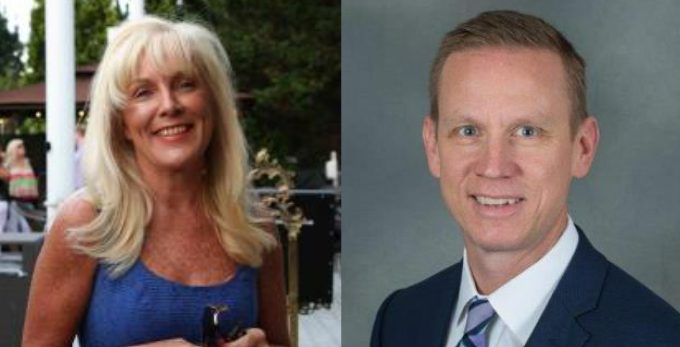 A Beautiful Day At The Races
On Thursday, May 19th, the Floral Park Chamber
held a luncheon at Belmont. It was a beautiful day for the twilight races. Thank you to everyone the attended.
It was a lot of fun.
2022 April Cocktail Meeting at BC Bistro
On April 26, The Chamber held its monthly meeting at BC Bistro.  It was a great event with many new faces that attended.  Special thank you to Jim, Ben and staff for an amazing job and outstanding food.  If you haven't dined there yet, you should, the food and atmosphere is outstanding.
Mark your calendars for our next meeting at Belmont Race track, Twilight Racing on Thursday, May 19th.  Time and cost will be determined at a later date.
Our annual Street Fair is back, Sunday, June 12th starting at 2:00.  Further information will be sent soon.  Please reach out if you would like to be a vendor.  info@floralparkchamber.org
2022 March Mocktail Meeting
On Tuesday, March 29th, The Floral Park Chamber and The Covert Avenue Chamber held it's first joint member meeting of the year. It was a great turn out and so nice to see the members come out and network with each other. It was long over due.
Special thank you to our guest speaker, Sean Miller of TD Bank for updating us on the latest banking information, PPP, Forgiveness Plan, Bank Fraud and much more. Feel free to reach out to Sean with any questions. TD BANK. Thank you to Bridge Community Church for hosting the Chamber event and creating a nice spread of cheeses, fruits and desserts along with mocktail drinks.
2021 Floral Park Tree Lighting
On Friday, December 3rd, The Floral Park Chamber along with the Junior Woman's Club and Floral Park Village held its annual Tree Lighting.
It was a spectacular evening filled with lots of music, vendors and all that came out to celebrate the holiday season.